What is WordPress? How does WordPress work?
SABJOL

You probably heard about WordPress and you're thinking of using it as your Website builder. If that's the case, then you're in the right place. In this blog we will show you everything you want to know about WP to help you build your website on a solid base.
What is WordPress?
WP is a Website Builder with an interface that is so similar to MS Words. You use the software to create your website and publish it on the internet. WP officially powers 60% of the internet according to W3Techs. It is also the fastest growing CMS (Content Management System).
But if WP is a very popular fast growing web builder, why is it FREE? That's because WP is an "Open Source Software". That means it is not owned by a certain company, instead it is owned by non-profit WordPress Foundation and is developed by volunteers who use codes to create an easy interface that you can use to build a good professional website.
What is the difference between WordPress.com & WordPress.org
You might have heard about WordPress.com and WordPress.org which is confusing a bit. You don't know the difference between both of them and which one is better for you.
WordPress.com
You will have your website on WordPress hosting.

Your domain name will be (YourDomainName.Wordpress.Com).

If you violated WP terms & conditions for any reason, your website could be deleted.

Can't use any kind of advertisements on your website, only the ones that coincides with WP terms and conditions .

Do not have the options to upload plugins.

Cannot upload a theme, you can just use the themes they provide.
WordPress.org
With WordPress.org you have more flexibility and wider options.
You choose your Hosting Company
You will have your website on a WordPress hosting company that you choose. WP Engine; for example, is a famous WP hosting company that can host your WP website. You can have your web hosted for even lower if you subscribe through us; their affiliate.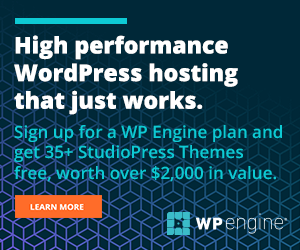 You have your unique Domain Name
Your website will show as your Domain (Business) Name and the Domain you choose. So, it will be (YourDomainName.com | YourDomainName.ca | YourDomainName.us | YourDomainName.art).
Your website will never be deleted unless you choose to
The website is totally yours. You can upload the products you want. You can post and write blogs on whatever topic you choose.
You choose your advertisements
You can use any kind of advertisements on your website, create your online store and start making money.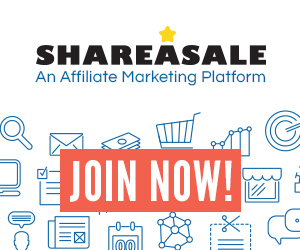 Install Plugins
You have thousands of plugins that you can upload and increase options on your website. There are plugins to speeds up your website, make your website more visible on the internet, protects you from hackers, backup all uploaded information, add a cart on your site, make your web run smoothly on mobile devices, improve browser caching for Google Analytics … etc. There are even some designated companies in the market that created WP Plugins packages and Toolkits to help you build your site based on your business requirements. They also made plugins that can synchronize different websites you own.
It might be an overwhelming task to install the plugins yourself. If that is the case, contact us and we will install it for you. We will go through all the settings and set it up in a way to ensure maximizing the benefit of the plugin and make it work perfectly for you.
Upload Themes
You have many WP themes you can use tailored for the type of business you have whether it's recipes, fitness, real estate, online stores, graphics, automobile, you name it. Some of the popular themes are:
1. StudioPress Themes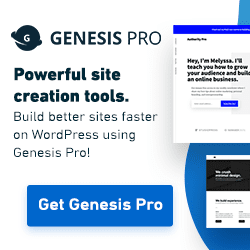 WordPress Login
Accessing WP is through your website. You type in www.YourDomainName/wp-admin. You will then come to the below page. Register and select your Username and Password.
More Tutorials
Last thing we would like to share with you today is Free Training that iThemes has gathered to help you in your web building process and expanding your business. The materials include:
Ebooks

Training/Tutorials

Blogs/Articles

Free Plugins and Themes

Creative Resources

Inspiration
We hope we covered all information you were looking for. Some of the shared links are of our affiliates. While you enjoy the best offers we captured for you, we receive a credit to keep our business going.
Do share the article with your friends and help them set up their websites too. You can also read our article How much does it cost to build a website to know the required budget for that project. Please add your comments below and share your experience with us or carry the discussion over to our Facebook, Pinterest, Instagram, MeWe or Tumbler.